The Euregio big band sees itself in good company. On November 29 – in the vicinity of the catch-up dates of the Jazz Festival – she invites you to a concert evening with saxophonist Scott Hamilton.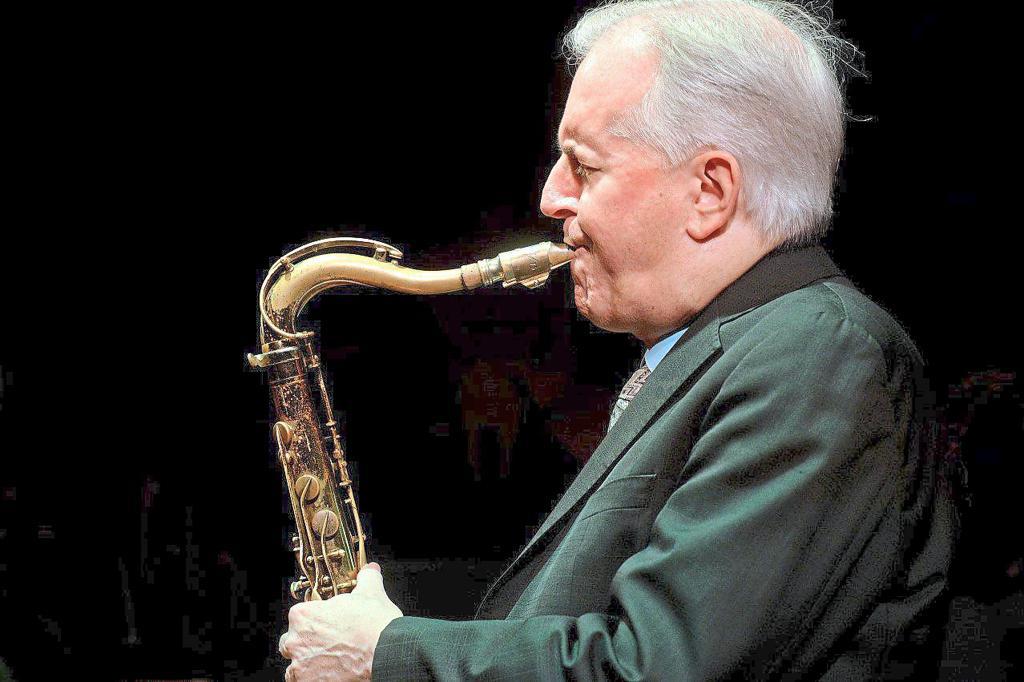 Saxophonist Scott Hamilton is the focus of the concert "Swinging 'together", which the Euregio big band is organizing in the Bürgerhalle on November 29th. Hamilton will perform with the big band on some pieces as well as appear as a combo with the Martin Sasse Trio and trombonist Bert Boeren.
The Euregio Bigband has tried for many years to get Scott Hamilton, the last world star of the swing saxophone, to go to a concert. This has so far failed due to long lead times and short-term financial commitments from the State Music Council of North Rhine-Westphalia.
Tickets available now
"We are glad that he agreed to this year," said organizer Ralf Zurloh from the Euregio big band. Tickets are now available from the Touristik Service and by email at info@euregio-bigband.de.
After last year's concert was sold out, the organizers are again expecting great demand. "After some top-class jazz festival events were postponed at the end of the year, we see our event well embedded in a compact Gronau jazz series, so to speak in" good company "," said Zurloh. Especially since Hamilton has performed several times at the jazz festival.
Jazz fan since childhood
Hamilton was born in Providence, Rhode Island in 1954. In his early childhood he heard a lot of jazz through his father's extensive record collection and got to know the jazz greats. He tried different instruments. When he was about eight years old, he had clarinet lessons, the only formal music lesson he ever had. At this age he was already attracted to the sound of Johnny Hodges, but only started to play saxophone when he was 16.
In 1976 he moved to New York and was given a six-week appearance in Michael's pub through Roy Eldridge. Eldridge also paved the way for him to work with Anita O'Day and Hank Jones. Even though it was the end of the old New York scene, many of the greats were still active – and Scott Hamilton played along and learned from them.
More than 40 albums released
In 1977 he founded his own quartet, which later became a quintet. The same year, Carl Jefferson heard him and started recording for his Concord record label. More than 40 albums later, he's still recording for her.
His playing was best described by Dave Gelly, a tenor saxophonist and writer: "Following a solo by Scott Hamilton is like listening to a great conversation partner in full swing. First comes the voice, the inimitable, sure sound of his tenor saxophone, then the informal style and finally the amazing fluency and eloquence of the jazz language. "
Hamilton was recognized at the Ronnie Scott's Jazz Awards in 2007 as "Ronnie" for the international jazz saxophonist of the year. No wonder that it is in demand worldwide.